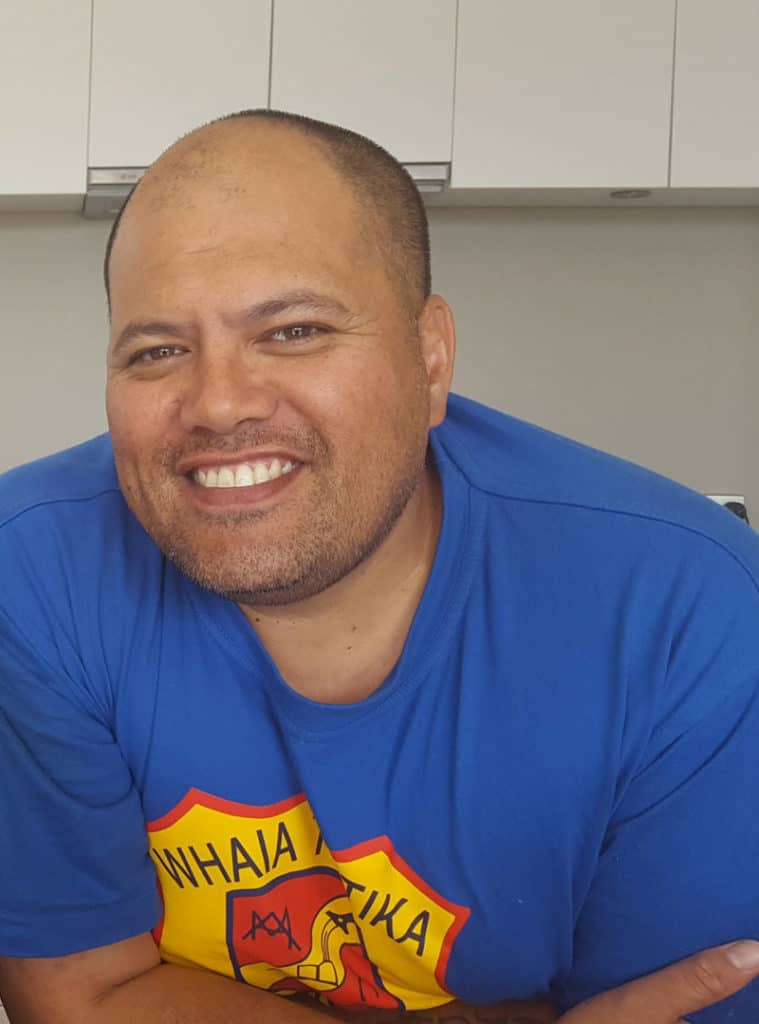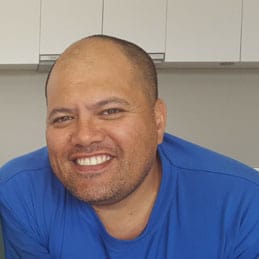 Moka Apiti affiliates to Ngāti Hikairo, Ngāti Te Wehi, Ngāti Wairere, Ngāti Porou and Te Whanau a Apanui.
Moka has worked as a Geographic Information Systems (GIS) consultant in the GIS sector, working with digital technologies for the past 25 years and is the Managing Director of Digital Navigators Ltd which provides GIS, mapping services, and strategic digital technology consultancy to iwi and Indigenous communities. Moka is passionate about supporting and empowering iwi and Indigenous communities to achieve their own aspirations through the use of geospatial and digital technologies and the integration of Indigenous knowledge systems. To date,  Moka has worked with most iwi across New Zealand and Indigenous communities in Hawaii, Canada, the United States, and the Middle East.
Moka has a Masters of Social Science from the University of Waikato majoring in Geography and Resource Environmental Planning and is currently undertaking a PhD at Massey University. On completing his undergraduate degree, Moka worked for Critchlow Associates Ltd – the leading desktop mapping firm in the Asia Pacific at the time and later worked for the Crown Forestry Rental Trust – where he designed, developed, and implemented a GIS model for iwi in the Treaty Claims Sector and worked with iwi to deliver their mapping requirements for Treaty Negotiations.
Moka is a Technical Advisor for Waikato Tainui on the Iwi Leaders Forum Iwi Data Group. Moka was also the Technical Advisor for Te Arawa, Tairawhiti, and Te Taitokerau for the Maori Land Service Project in 2017. Moka is a Google Earth Outreach Trainer and is on the Google Education Advisory Board which consists of international digital technology experts who advise Google and deliver technology training internationally. Moka has delivered GIS workshops as part of the Puhoro Academy STEM programme.
Moka has held roles as the Chairman and Treaty Claims Manager for Te Rūnanganui of Ngāti Hikairo, the Chair of Te Kaahui Manu Hookai – the National Māori GIS Association, a Director of HistoryWorks Ltd, a Director of Te Potiki Trust (Māori Maps), and Moka was the GIS Advisor for the US Agency for International Development stationed in Iraq in 2008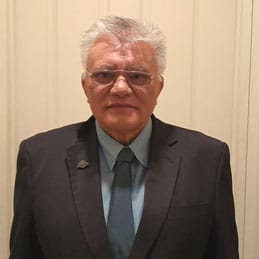 KAUMATUA / CULTURAL ADVISOR
Miki Apiti is the kaumatua for Digital Navigators Ltd. He brings to DNL over 50 years of experience and he provides support and cultural advice to the Director of Digital Navigators Ltd.
Miki is also a kaumatua at Middlemore Hospital providing cultural knowledge and support to medical staff, patients and their families.
He is also the Kaumatua for the Returned Services Association (RSA). Miki spent over 20 years at Maori Programes, Television New Zealand. He joined TVNZ as a junior reporter with Te Karere in 1992.
In 1994, he transferred to Waka Huia as a reporter, and later took on the role as Reporter/Director/Presenter.
Miki's credits include awards as Director/Reporter for Best Maori language Programme for Waka Huia in 1998 in 1999 and also as Producer of Waka Huia in the 2007 Air New Zealand Screen Awards for Best Maori Language Programme.
He also had a long-standing career in the New Zealand Defence Force.
He is an ex-Vietnam Veteran who served two tours of duty in Vietnam during the late '60s and early '70s.
Te Ipu Arataki i te Taiao.
Analysing geospatial information and integrating a holistic Māori worldview to help whānau, hapu and iwi tell the stories of their people and their connection to the land and sea.